When: 9am - 1pm • OCT 29th
Where: missouri state university glass hall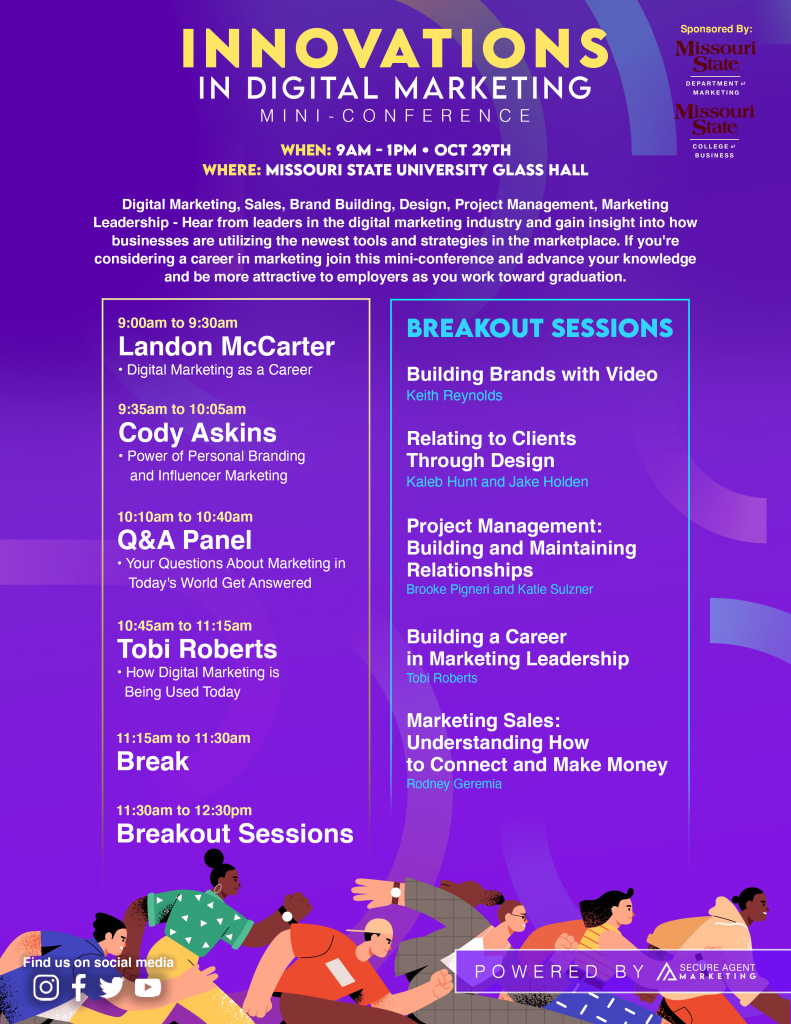 Download The Conference Agenda

What can you do as a student to be attractive to employers. Learn what digital agencies, corporations and startups are looking for in new grads. Hear from previous MSU grads on their experiences.
Role of Digital Marketing in today's business world and beyond 2021. Go in-depth on how companies are using digital marketing to move business forward and create deeper connections with potential customers or clients.
Power of Influencer Marketing – Learn from TRUE industry influencers on what it takes to be known and turn that into actual revenue.
Main Digital Tools being used today and how. You likely know the tools but hear how businesses around the country are using various digital tools to grow bottom lines.
The true role of digital marketing is to be a bridge built on one common item.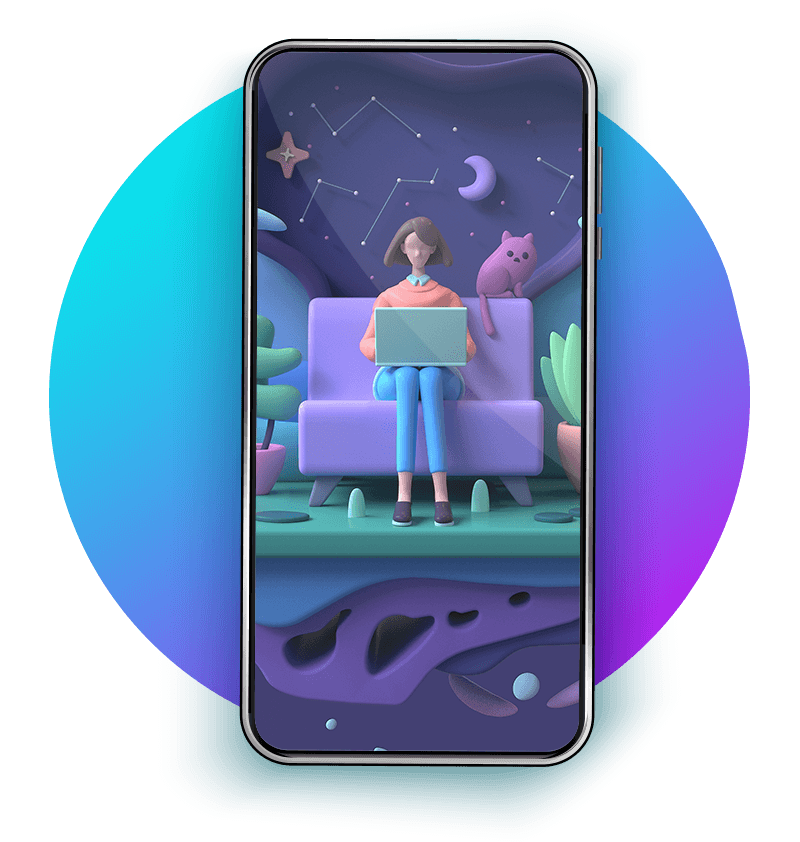 Making the most out of the internet
Take advantage of the tools available.
How Can You Stand Out as a Student or Recent Grad
Top 5 Things to Have as You Approach Your Career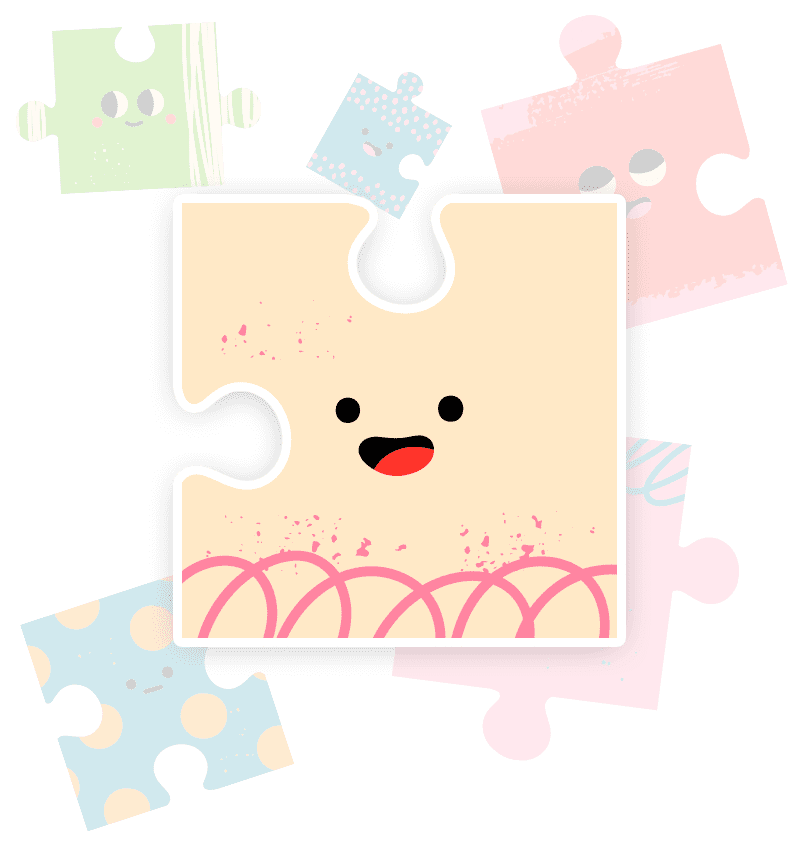 Advance Your Knowledge and REGISTER HERE!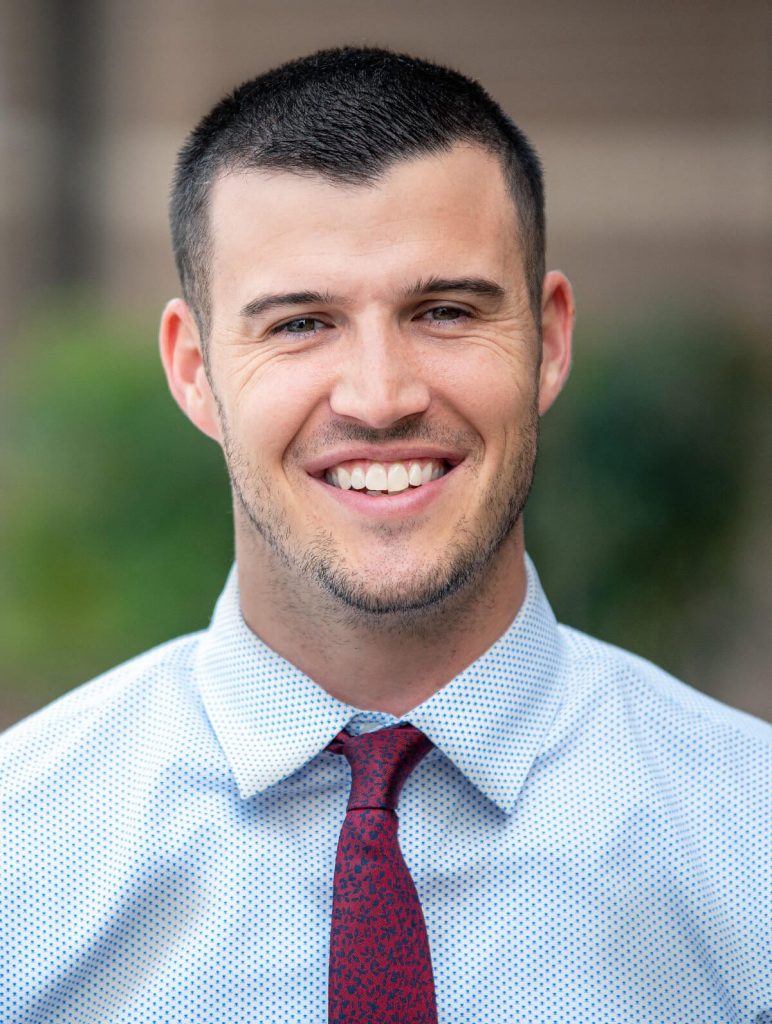 Founder of 8% Nation, CEO of Cody Askins LLC, Co-Owner of Secure Agent Marketing, speaker, entrepreneur, and author of Zero To Six Figures, Creator of the Cody Askins YouTube Channel which has amassed over 50,000 subscribers… Cody Askins owns & operates six companies totaling more than $10M in annual revenue. CA is also the founder of The 8% Movement & The 8% Nation Conference, the industry's largest event for all insurance agents to attend.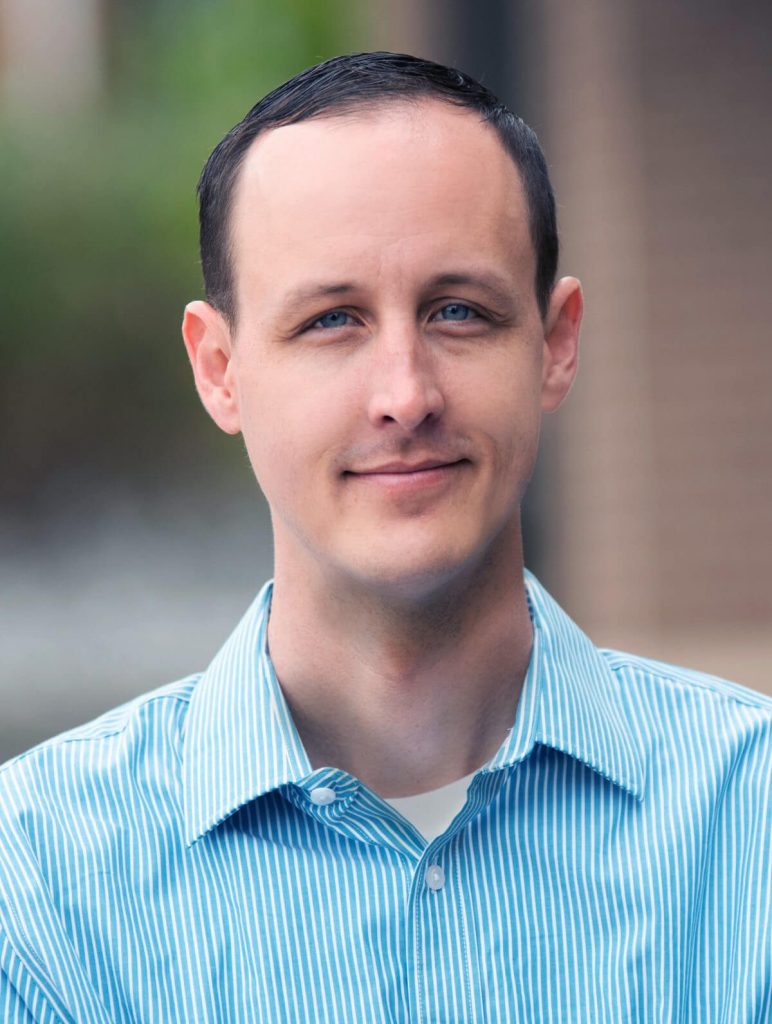 Landon McCarter, co-founder, and CEO of Secure Agent Marketing in Springfield, MO, is an entrepreneur, Author, and insurance marketing pacesetter paving the way for the digital marketing age with his wife, Lindze. They have three children together, two boys and one girl, who they completely adore.
In 2009, Landon graduated from Missouri State University in Springfield with a degree in marketing. Shortly after, he started his first company in print and direct mail.
In 2012, digital marketing started booming and taking over the print industry. With bigger and better opportunities from a digital standpoint, Landon sold his print business and soon started a standalone digital marketing agency that he ran for five years with millions of dollars of management fees per year.
In 2018, Landon partnered with Cody Askins, and Secure Agent Marketing was created. With Landon's expertise in digital marketing and Cody's knowledge of the insurance industry, Secure Agent Marketing now manages thousands of client's marketing budgets, and over one million dollars per month in digital ad spend on platforms such as Facebook, Instagram, Google, and Youtube. They have built hundreds of websites that are generating organic insurance leads every week as well.
With over 50 in-house employees, Secure Agent Marketing is the product of entrepreneurship and hard work and is the future for marketing and lead development in the insurance industry.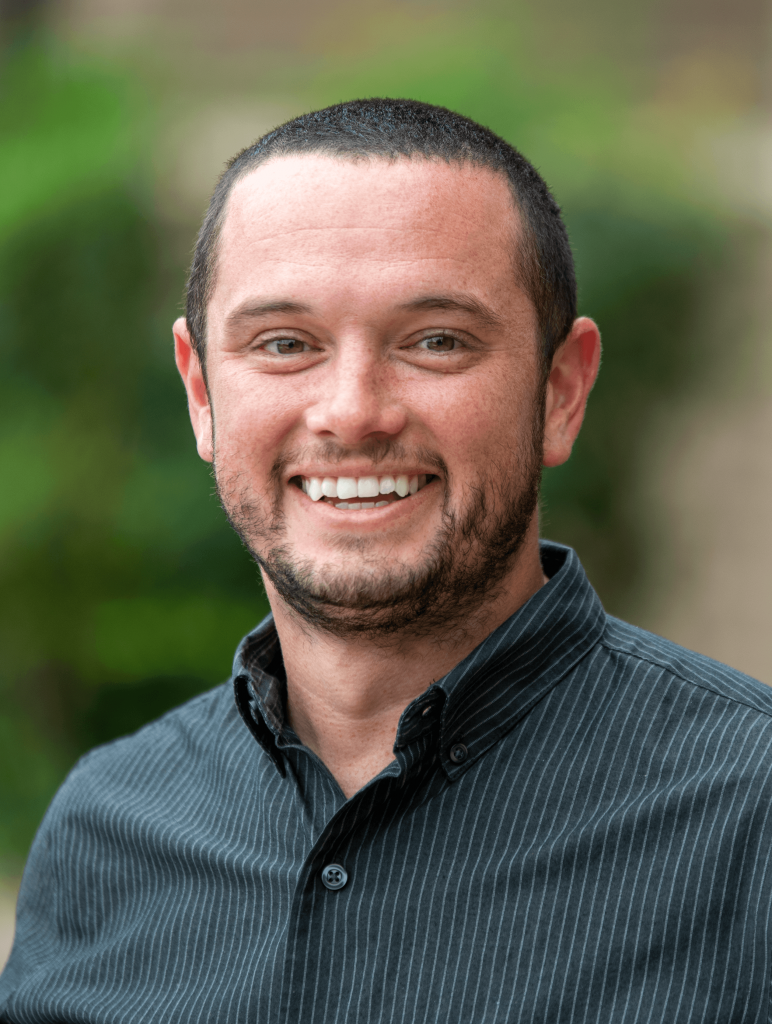 Tobi Roberts is a Missouri State Alumnus with a Bachelor's Degree in Marketing Management and an MBA. Tobi has been in digital marketing since 2006, where he spent 9 years with Bass Pro Shops, followed by 4 years in radio/digital sales and is now the VP of Marketing for Secure Agent Marketing in Springfield, MO, leading a team of designers, writers, engineers, project managers, and sales staff.