Annuities Offer Security And So Do We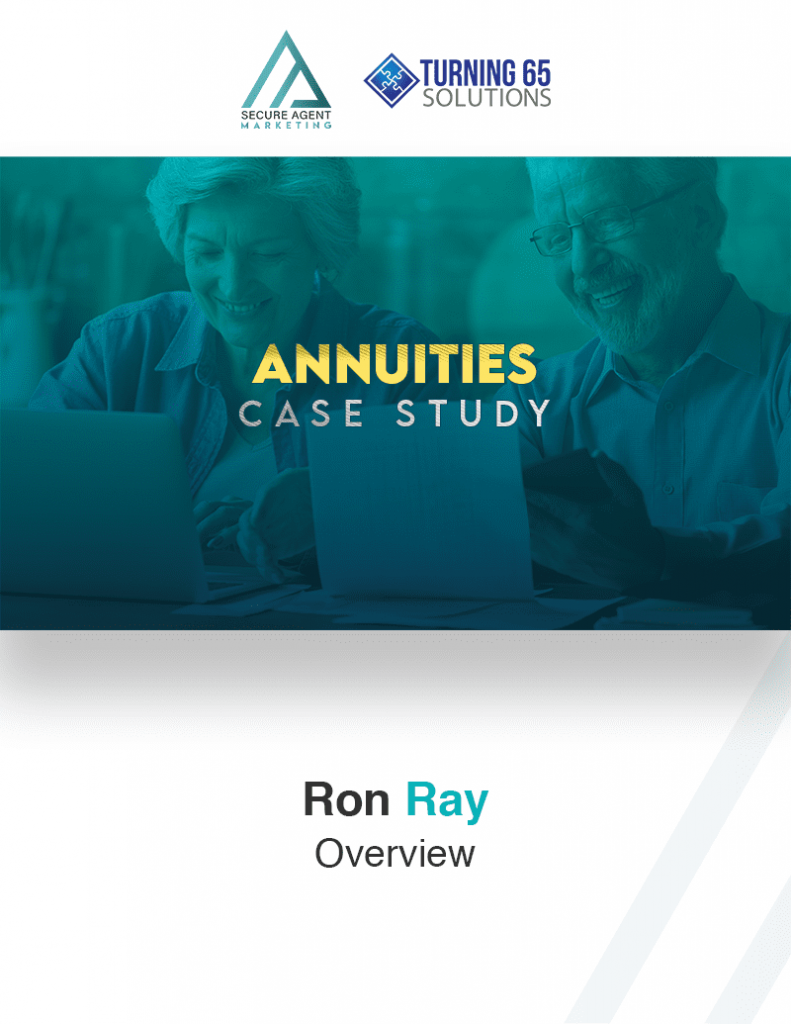 Annuities are niche investment products commonly used for retirement planning. Fees, fear, and misconceptions are three of the main things that can keep people from buying annuities. For us, the biggest challenge was to avoid fear-based advertising but still create something that motivated people to act.
Did you know that 85% of clients search the web before choosing to do business with a company? That's a pretty big number! And if you have nothing to show for it when they start searching, you're costing yourself valuable business. Secure Agent Marketing can build, design, and write all the content you need for your very own website to get your brand noticed, drive awareness, and convert users into leads.
Want to convert visitors into leads? Then a landing page is what you need. A landing page can be used for any digital marketing campaign, including annuities. At Secure Agent Marketing, we have designed and published thousands of landing pages to keep our clients stocked full of leads because we know exactly what to do to convert the user.
Annuities offer potential for growth and protection for their policyholders. Social media marketing can do the same for insurance agencies just like yours. At Secure Agent Marketing, we can implement various marketing strategies that play key roles in helping insurance agents generate leads and drive sales. Through Facebook, Instagram, LinkedIn, and YouTube, we can give you average costs per lead that we see each day.
Trust the Secure Agent Marketing Experts
No one knows the insurance industry like we do—our knowledge is what sets up apart. Contact us online or call 833-402-4368 today. We look forward to helping you!
"Thank you for the update. Yessir! I've seen a lot more activity and I'm really happy that things are going so well. I've been converting these into sales and I'm happy to see a number for the month being below $10! Great work. Thank you."
" I have been using Secure Agent Marketing for a few weeks now and am very impressed so far! The customer service is excellent, and I have already seen some great leads come through. My project manager Crystal Dwiggins has been wonderful to work with, and I highly recommend Secure Agent Marketing for your
lead generation
."
"The leads have really started to flow in, which is so awesome! I've got a lot of conversations going on right now...quotes out, group plans, etc. All good things :)"
"I love working with Secure Agent Marketing! Alli, Brock, and Tobi have helped me tremendously with my marketing efforts.They have been extremely responsive, courteous, and professional! I hope to continue this partnership for a very long time."
"Everything good on our end...all team members, even Landon, are responsive to our requests, and in a timely manner. After several lackluster experiences w/ other vendor relationships, we're of the mindset our interests are top of mind at SAM, and looking forward to building a monster success with you all."