Where Digital & Traditional Unite
Tap Into Your Market's Potential With Media
If you're not aware, one of our founders, Cody Askins, owns the largest insurance coaching YouTube channel. We average 15 YouTube videos per week and are very familiar with the platform. We run YouTube ads for all of our brands as well as manage over $1 million dollars of insurance marketing budget each month. A sizable portion of that goes towards YouTube. Because we operate in the insurance industry just like you, we know what your prospects are wanting to see — whether it be potential customers you're targeting or you are recruiting.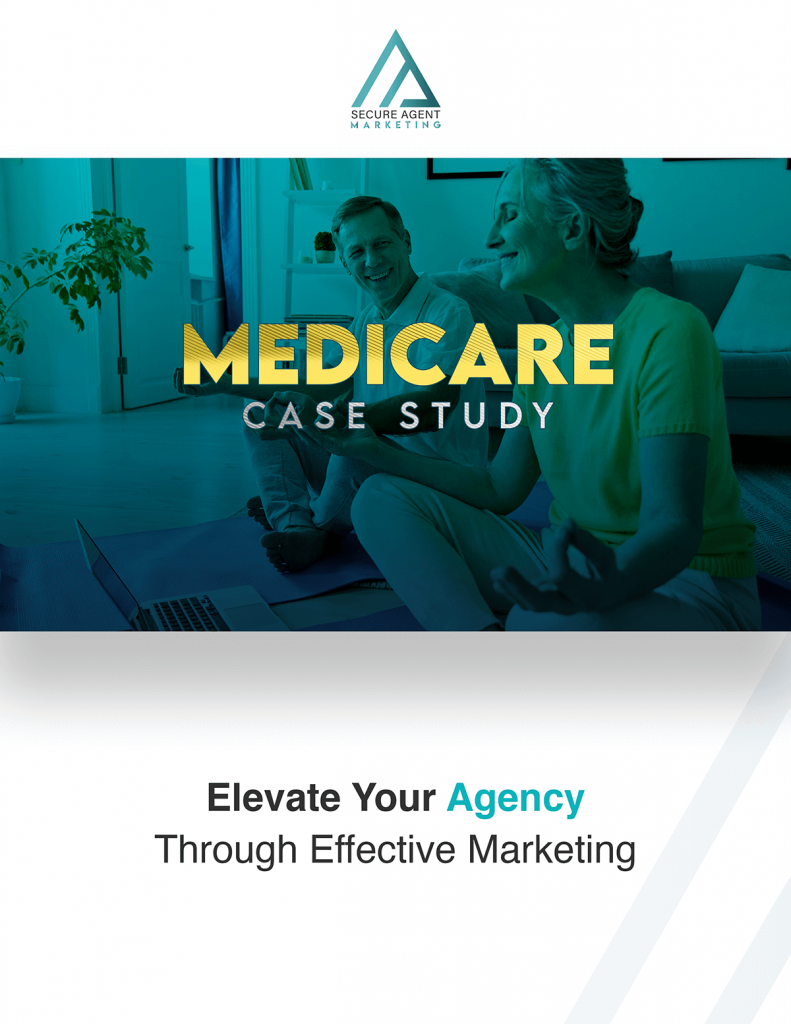 Medicare Case Study: Elevate your agency through effective marketing
Here is how Secure Agent Marketing boosted numbers by focusing on Social and Lead Internet Generation, Website, Videos, Organic Leads, and Media Placement.
Don't Wait - Find Your Audience First
YouTube is just the beginning. Our team concentrates on working together across multiple media platforms to raise brand awareness and improve the experience of our clients. The integration of traditional and digital media is essential in any insurance marketing campaign. 
Many agents make the mistake of waiting around for their target audience to find them. We'll help you locate your ideal target market — through the platform of your choice — so you can get a head start on your competition. 
Media buying
Media research
Media planning and negotiation
Media post-analysis (accountability)
Radio Advertising
Radio insurance ads are 30 or 60-second commercials that play on radio stations. Need to generate site traffic and new leads quickly? Radio is a safe bet. We'll help create the ads you want so you can target your audience anytime, anywhere. 
Television Advertising
Television advertising is a one minute or less commercial on TV network stations. You've seen big-league insurers' ads like GEICO, All-State, Progressive and State Farm. Why not give it a shot? Don't underestimate the reach and impact that traditional media can have on your practice.   
BillBoard Advertising
Billboards are large, rectangular outdoor ads located above highways and roadsides. They display notable images, slogans, and value propositions. Secure Agent Marketing can help you get your message in front of the right people.
Secure Agent Marketing: Where Digital & Traditional Unite
Our marketing capabilities have no bounds. We're a digital agency, but we have plenty of experience with traditional tactics, designed to meet your campaign goals and budget. For more information, or to start a marketing project with us, please call (833) 402-4368. 
"Thank you for the update. Yessir! I've seen a lot more activity and I'm really happy that things are going so well. I've been converting these into sales and I'm happy to see a number for the month being below $10! Great work. Thank you."
" I have been using Secure Agent Marketing for a few weeks now and am very impressed so far! The customer service is excellent, and I have already seen some great leads come through. My project manager Crystal Dwiggins has been wonderful to work with, and I highly recommend Secure Agent Marketing for your
lead generation
."
"The leads have really started to flow in, which is so awesome! I've got a lot of conversations going on right now...quotes out, group plans, etc. All good things :)"
"I love working with Secure Agent Marketing! Alli, Brock, and Tobi have helped me tremendously with my marketing efforts.They have been extremely responsive, courteous, and professional! I hope to continue this partnership for a very long time."
"Everything good on our end...all team members, even Landon, are responsive to our requests, and in a timely manner. After several lackluster experiences w/ other vendor relationships, we're of the mindset our interests are top of mind at SAM, and looking forward to building a monster success with you all."