Spotlight Your Brand Through Television
Who says independent insurance agents can't advertise on TV? Television advertising is a one minute or less commercial on network stations. It's a quick, effective way to deliver a message to a broad audience — at any time of the day.
While we're a "digital" agency, our capabilities have no limits. We offer agency services where we'll create ads for various channels, including TV. Then, we'll buy and place the media, and manage relationships with the television stations and other outlets.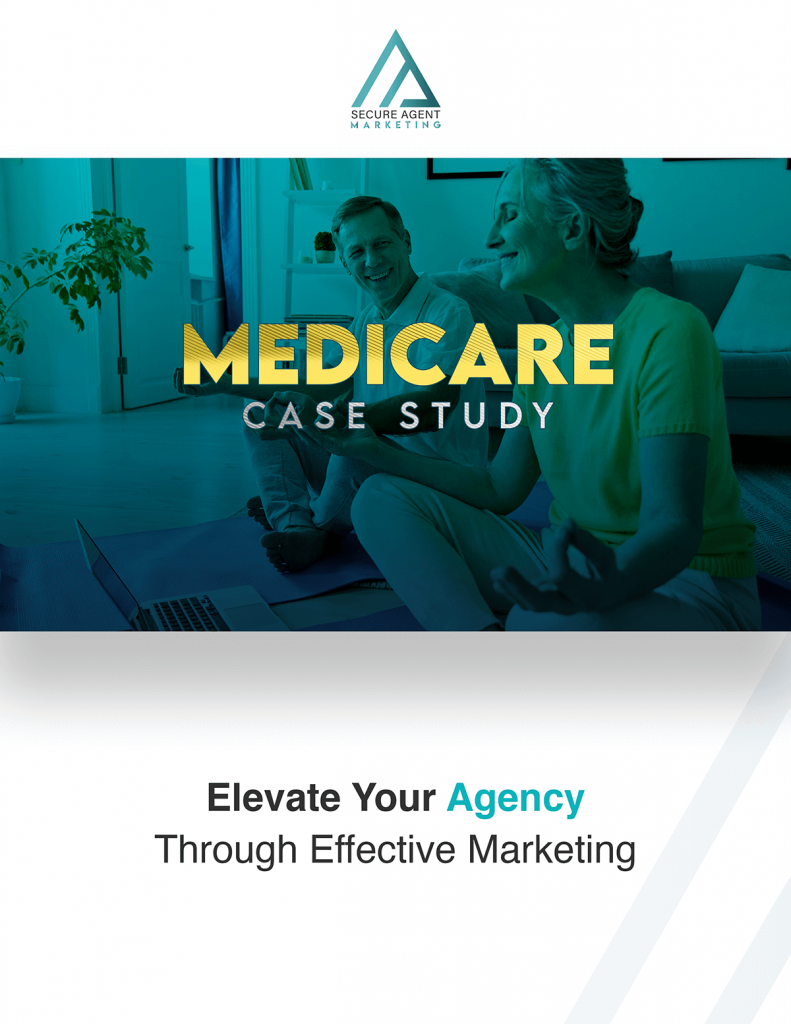 Medicare Case Study: Elevate your agency through effective marketing
Here is how Secure Agent Marketing boosted numbers by focusing on Social and Lead Internet Generation, Website, Videos, Organic Leads, and Media Placement.
We Can Improve Your Brand Awareness
At Secure Agent Marketing, we put our clients first. We're always looking for ways to improve the client experience and brand awareness. We focus on collaborating across platforms — by integrating digital and traditional media — which is critical to the success of any major marketing campaign. Specifically, this involves:
Media buying
Media research
Media planning and negotiation
Medicare post-analysis (accountability)
Don't wait around for your target audience to find you. We'll help you find prospects through compelling TV commercials and other forms of media. When you combine traditional tactics with our digital capabilities, you can have a distinct advantage over your competitors.
Start an Insurance Media Project with Us
Secure Agent Marketing operates in the insurance industry just like you. Whether it's TV, radio, or billboard ads, you can trust us to deliver a novel product that produces outstanding results. If you want to boost your brand awareness through traditional forms of media, get in touch with us! We can be reached at (833) 402-4368.  
"Thank you for the update. Yessir! I've seen a lot more activity and I'm really happy that things are going so well. I've been converting these into sales and I'm happy to see a number for the month being below $10! Great work. Thank you."
" I have been using Secure Agent Marketing for a few weeks now and am very impressed so far! The customer service is excellent, and I have already seen some great leads come through. My project manager Crystal Dwiggins has been wonderful to work with, and I highly recommend Secure Agent Marketing for your
lead generation
."
"The leads have really started to flow in, which is so awesome! I've got a lot of conversations going on right now...quotes out, group plans, etc. All good things :)"
"I love working with Secure Agent Marketing! Alli, Brock, and Tobi have helped me tremendously with my marketing efforts.They have been extremely responsive, courteous, and professional! I hope to continue this partnership for a very long time."
"Everything good on our end...all team members, even Landon, are responsive to our requests, and in a timely manner. After several lackluster experiences w/ other vendor relationships, we're of the mindset our interests are top of mind at SAM, and looking forward to building a monster success with you all."