Custom Sites: Convert People to Clients
Built Just for You from the Ground Up
A website is the foundation for all of your digital marketing and is the most cost-effective marketing you can do for your brand.
Prospects, potential recruits, and others will visit your website prior to working with you. So, what does your website say about you? Well, with our team of designers, we can execute your vision and make your website represent your brand in the best of ways.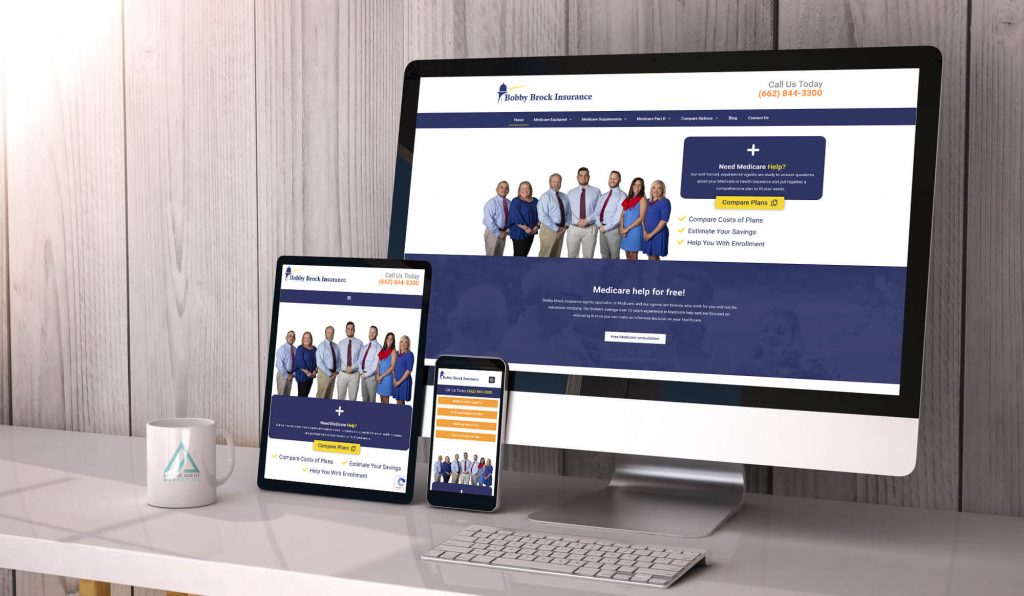 Anyone can build you a website, but what separates us from other agencies is we treat your brand like it's our own. That is why we treat every site with the utmost importance and provide top-notch quality.
We put extreme focus into ensuring that the content that goes onto your site is original, structured correctly and strategically, unique to your brand, and meets your demographics. Our designers use the content to dictate their design and your brand's message and include key features to drive conversions, such as being call-to-action focused, mobile friendly, and marketing-ready.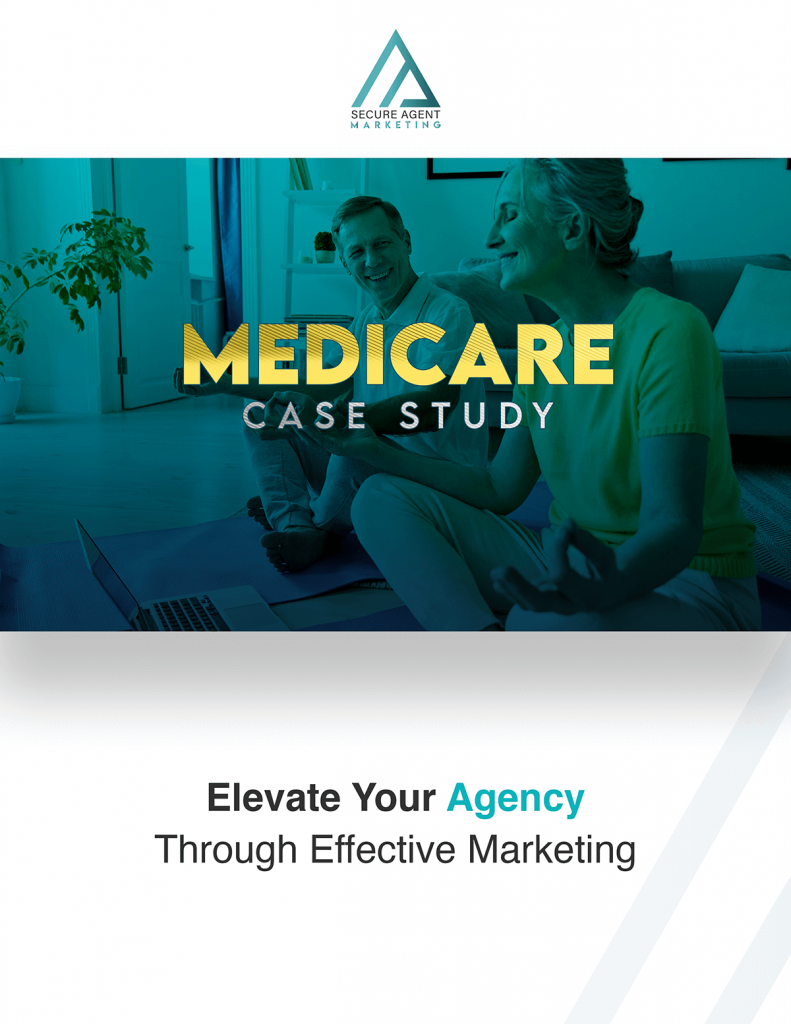 Medicare Case Study: Elevate your agency through effective marketing
Here is how Secure Agent Marketing boosted numbers by focusing on Social and Lead Internet Generation, Website, Videos, Organic Leads, and Media Placement.
Let's Create a Big Impact for Your Business
Our mission is to help every insurance agent in the world. Our team knows what insurance prospects are searching for, what recruits want to see, and how to create inbound leads on a website.
Partner with the agency who knows the insurance world like you do.
"Thank you for the update. Yessir! I've seen a lot more activity and I'm really happy that things are going so well. I've been converting these into sales and I'm happy to see a number for the month being below $10! Great work. Thank you."
" I have been using Secure Agent Marketing for a few weeks now and am very impressed so far! The customer service is excellent, and I have already seen some great leads come through. My project manager Crystal Dwiggins has been wonderful to work with, and I highly recommend Secure Agent Marketing for your
lead generation
."
"The leads have really started to flow in, which is so awesome! I've got a lot of conversations going on right now...quotes out, group plans, etc. All good things :)"
"I love working with Secure Agent Marketing! Alli, Brock, and Tobi have helped me tremendously with my marketing efforts.They have been extremely responsive, courteous, and professional! I hope to continue this partnership for a very long time."
"Everything good on our end...all team members, even Landon, are responsive to our requests, and in a timely manner. After several lackluster experiences w/ other vendor relationships, we're of the mindset our interests are top of mind at SAM, and looking forward to building a monster success with you all."