See Why Agents Choose SAM
Our Work Speaks for Itself
We know what your prospects are searching for when they're looking for insurance solutions. We know what insurance agents in search for a new opportunity are looking for in a recruitment ad. 
How? Because we also work in the insurance industry. 
All digital marketing agencies have the same tools. What separates us from the rest is the knowledge of the insurance industry itself. 
We are an actual insurance marketing agency. Not a marketing agency that happens to have insurance agencies as clients.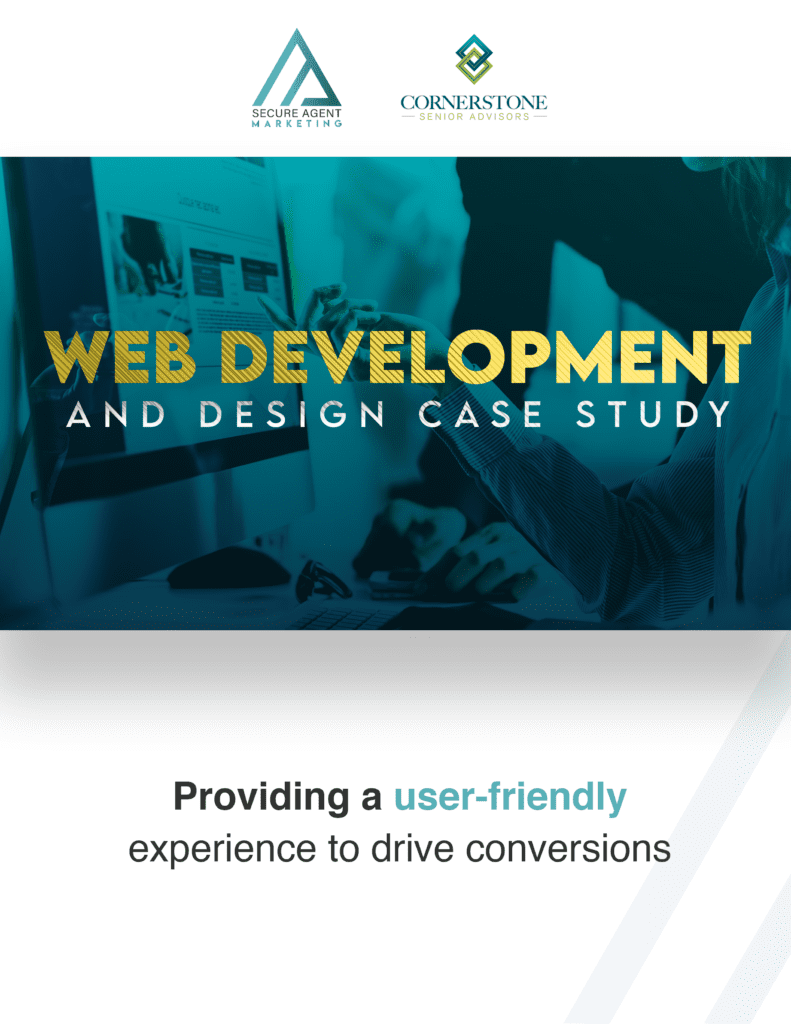 Web Development and Design Case Study
Cornerstone had a very basic website with a lot of white space. The top menu bar only had a "Home" and a "Contact Us" page, and they were looking to upgrade.
Rolando Arellano Testimonial
William Hutchinson Testimonial
"Thank you for the update. Yessir! I've seen a lot more activity and I'm really happy that things are going so well. I've been converting these into sales and I'm happy to see a number for the month being below $10! Great work. Thank you."
" I have been using Secure Agent Marketing for a few weeks now and am very impressed so far! The customer service is excellent, and I have already seen some great leads come through. My project manager Crystal Dwiggins has been wonderful to work with, and I highly recommend Secure Agent Marketing for your lead generation."
"The leads have really started to flow in, which is so awesome! I've got a lot of conversations going on right now...quotes out, group plans, etc. All good things :)"
"I love working with Secure Agent Marketing! Alli, Brock, and Tobi have helped me tremendously with my marketing efforts.They have been extremely responsive, courteous, and professional! I hope to continue this partnership for a very long time."
"Everything good on our end...all team members, even Landon, are responsive to our requests, and in a timely manner. After several lackluster experiences w/ other vendor relationships, we're of the mindset our interests are top of mind at SAM, and looking forward to building a monster success with you all."