Build More Than Just Leads
When it comes to website development, design and main objective may vary. However, your website is your digital storefront. Prospects, potential recruits, and others will visit your website prior to working with you. So, what does your website say about you?
The leads we produce are designed to your demographic needs, delivered in real-time, and exclusive to you. Our team is also fully transparent. Want to know the wording on your ad? No problem. Curious as to how much of your budget is left? Your cost per lead? We'll have that to you shortly.
Secure Agent Marketing can help you create a memorable brand and help you learn how to keep it consistent no matter the medium. We can make you stand out better than just any digital marketing company. We know what your prospects want to hear because we too are insurance professionals.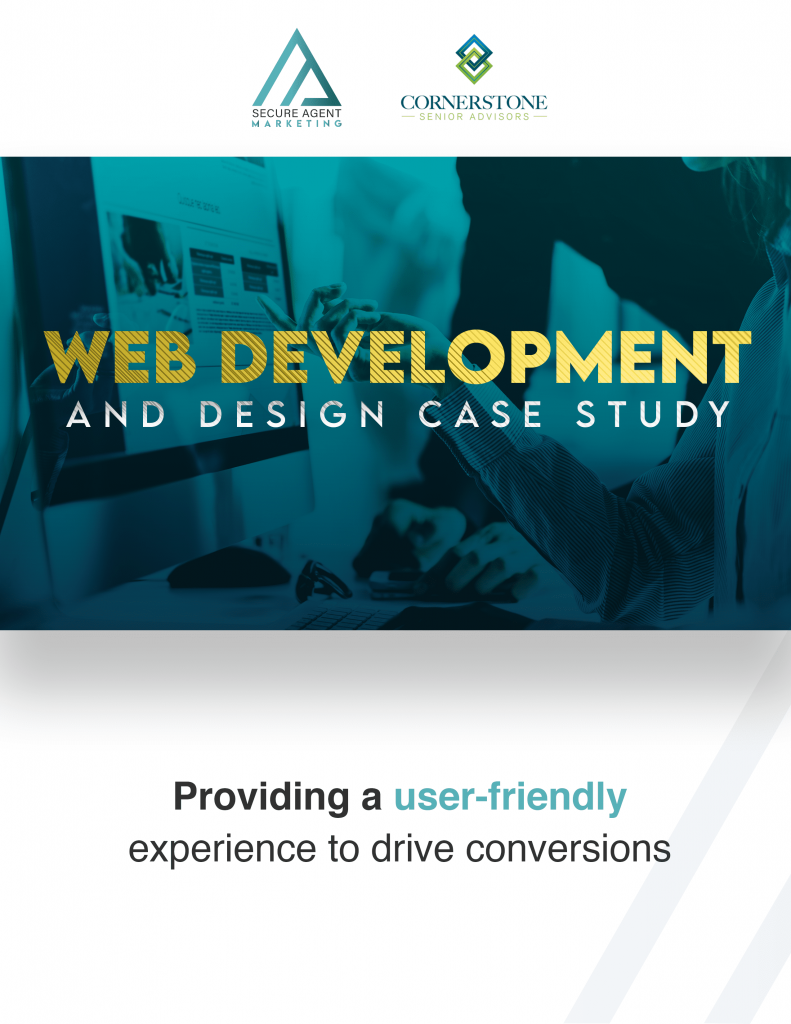 Web Development and Design Case Study
Cornerstone had a very basic website with a lot of white space. The top menu bar only had a "Home" and a "Contact Us" page, and they were looking to upgrade.