85% of People Search Online Before Doing Business with a Company
Get Found with a Custom Website
When it comes to website development, design and main objective may vary. However, your website is your digital storefront.
Prospects, potential recruits, and others will visit your website prior to working with you. So, what does your website say about you?
Website development must-haves
Your website needs to carry these key features if you want conversions:
Call-to-action focused — There must be opportunities for your website visitors to convert in the form of a phone call or website lead all over your website. Conversion points must be conveniently located and enticing.
Mobile friendly — Have you navigated to a website on your phone and it was hard to read or looked cluttered? Did you purchase from that website or stay on it long? Most would answer no. Statistically, prospects flee from websites if they do not load quickly or look broken on a mobile device. Which could be devastating as a large portion of web traffic is on mobile devices now.
Structured content — Content is king. You must speak specifically to your audience and give them the pages they are looking for. Then, you must supplement that content with additional pages making you an authority on that subject.
Marketing-ready — You cannot leverage paid tools directing traffic to your website if your website is not set up to receive that traffic properly. All that paid traffic will have dreadful conversion rates. So, let's start the right way.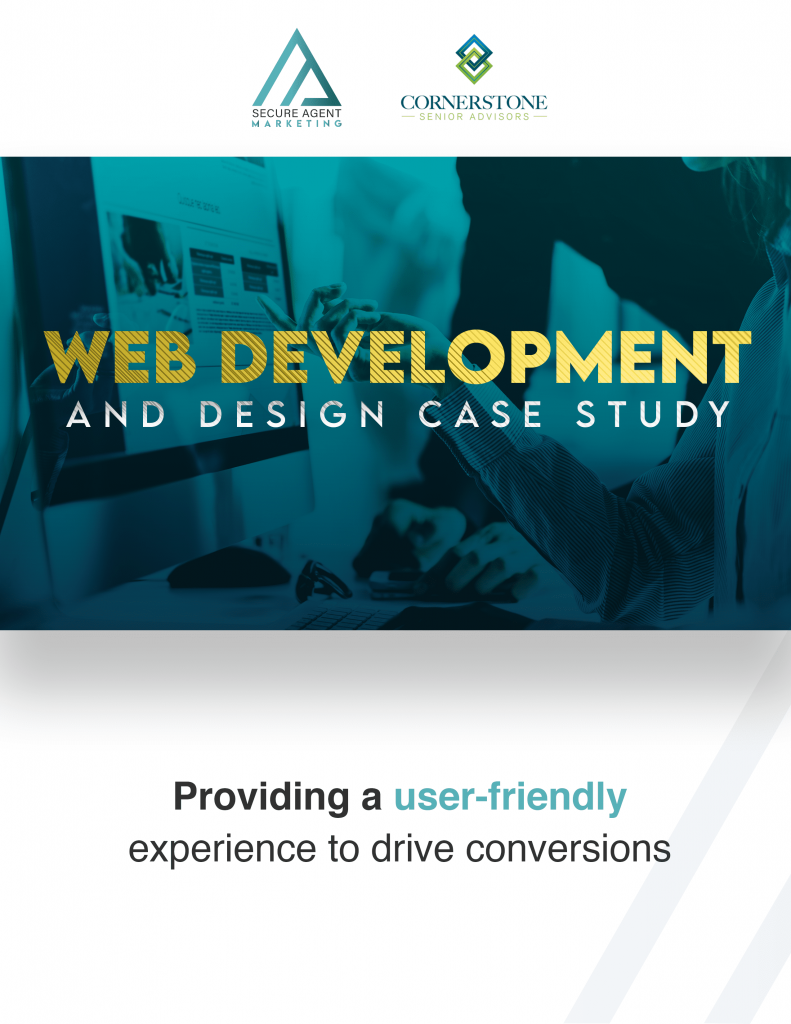 Web Development and Design Case Study
Cornerstone had a very basic website with a lot of white space. The top menu bar only had a "Home" and a "Contact Us" page, and they were looking to upgrade.
Lead generation - for "free"
As an insurance agent, do you pay for leads or cold call? Did you know your website could be an inbound leads machine?
Your website is available 24 hours a day, seven days a week. If you structure it the correct way and supplement it with content, you'll soar up search results and people can purchase, book appointments with you, or just request information.
A website is the foundation for all of your digital marketing. Every piece of content, all communication, and advertising you put online should be pointing a prospect back to your website.
And if you don't have a website at all, you are missing out on a ton of opportunities for sales. It has such a lasting value and positive ROI that there's no reason not to invest in a website. It is the most cost-effective marketing you can do for your business.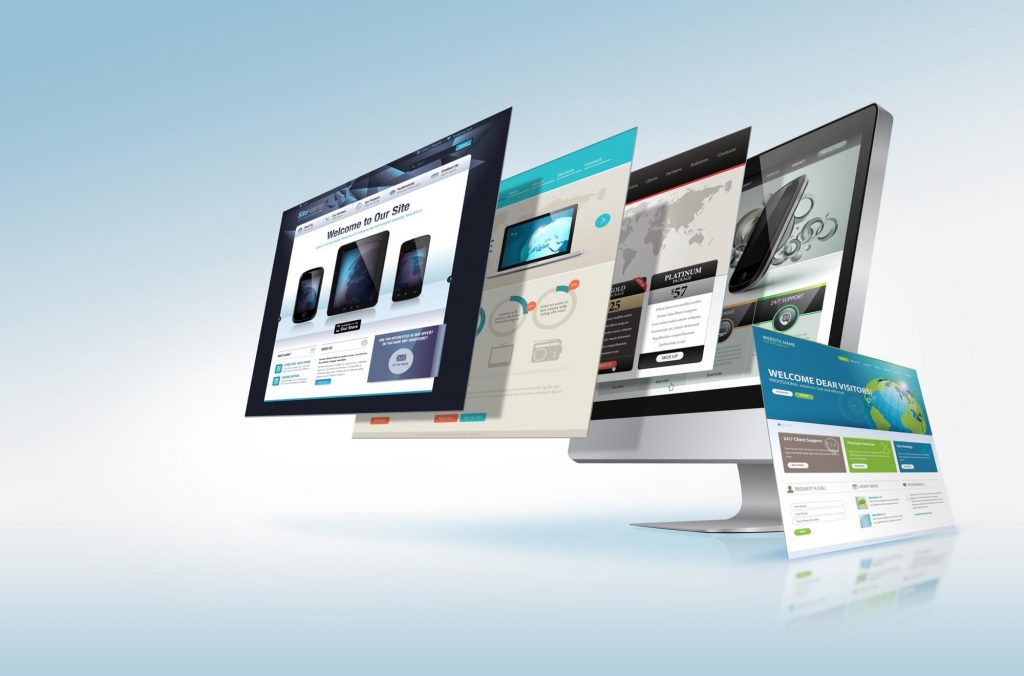 "Thank you for the update. Yessir! I've seen a lot more activity and I'm really happy that things are going so well. I've been converting these into sales and I'm happy to see a number for the month being below $10! Great work. Thank you."
" I have been using Secure Agent Marketing for a few weeks now and am very impressed so far! The customer service is excellent, and I have already seen some great leads come through. My project manager Crystal Dwiggins has been wonderful to work with, and I highly recommend Secure Agent Marketing for your
lead generation
."
"The leads have really started to flow in, which is so awesome! I've got a lot of conversations going on right now...quotes out, group plans, etc. All good things :)"
"I love working with Secure Agent Marketing! Alli, Brock, and Tobi have helped me tremendously with my marketing efforts.They have been extremely responsive, courteous, and professional! I hope to continue this partnership for a very long time."
"Everything good on our end...all team members, even Landon, are responsive to our requests, and in a timely manner. After several lackluster experiences w/ other vendor relationships, we're of the mindset our interests are top of mind at SAM, and looking forward to building a monster success with you all."
GET A GRIP ON YOUR LEADS!
Track the source of inbound calls and route calls in real time.
Tracking transfers & Leads
Our platform is capable of bringing your business, and all the data it relies on, together in one place.
A
BETTER WAY
TO BUY LEADS & TRANSFERS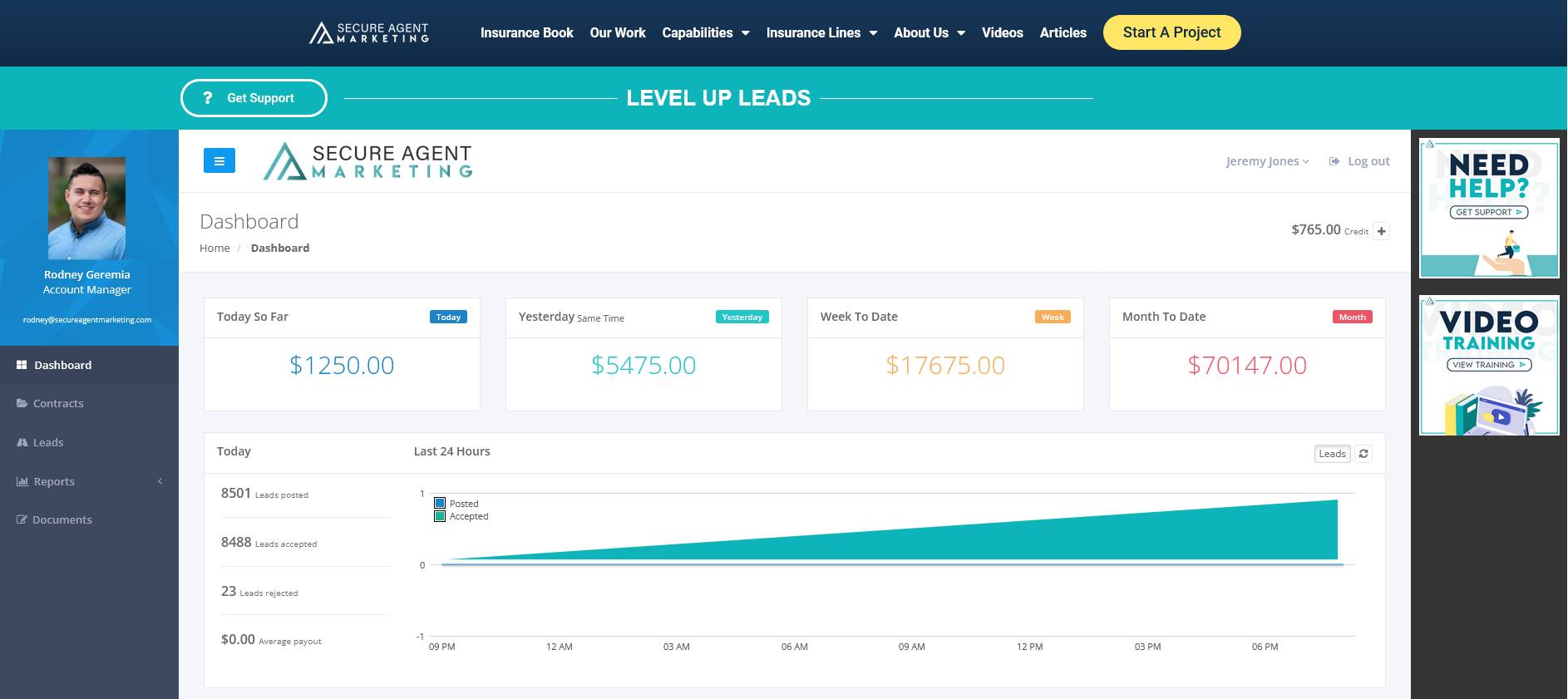 Keep your eye on your leads as they come in. Know exactly what happens with each and every lead you generate instantly.
Monitor each lead disposition in real-time. Find out why leads are being rejected.
See the flow of your lead distributions. Know why leads fail delivery to your lead buyers.
INDUSTRY EXLUSIVE
HIGH VOLTAGE
LEADS!
Not getting enough inbound calls? Need aged leads for a specific industry? Looking for exclusive scripts and guidance? We have the tools to help boost your revenue. Get started today!
Level Up Leads - Order Form