Selling insurance requires work; you need to consistently drive new leads. The issue is that this can take endless working hours and result in high customer acquisition costs.
As the largest insurance-focused marketing agency in the U.S., we have insight into the best digital products for lead generation. You must understand these 5 products because all the big dogs are using them to generate passive lead flow:
Paid Tools
Video Creation
All of these pieces connect, and we'll explain how.
Why These Products Matter
Passive lead generation is focused on sustainable growth. Once the programs are built and launched, the leads will come to you without much effort and your cost per acquisition will decrease.
Defining Passive and Active Lead Generation
Passive advertising is like farming: You plant the content seeds into your soil. Over time, those seeds grow into traffic that attracts lead magnets. The content crop you've grown starts to give you leads without needing vast input.
Passive leads are people who may still be in the "consideration" phase of the buying process. They're reading about the insurance plans out there, digesting boatloads of information, and slowly reaching a decision. They'll spend time-consuming your content and might be intrigued by your offer. Your business is then in the front row when the prospects are ready to make a decision. 
An active lead, on the other hand, is somebody who's near or at the point of sale. They're intentionally searching for your products, services, or even your business itself. 
1) Website Development
When you build a brand, you must first create a website to show what you're about. Your website is the foundation for the other digital products and will house all your content marketing.
You want your website to be your landing page ecosystem — communicating all of what you do in ONE place.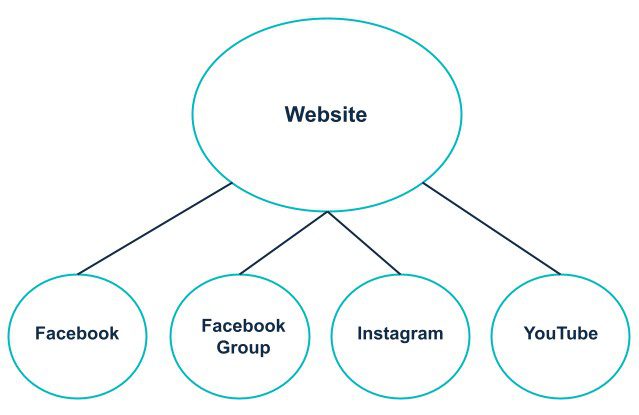 Do you have a good website that educates people — especially the landing page where the paid traffic is driving to? If not, Secure Agent Marketing can help.
2) SEO and Content Marketing
SEO and content marketing are extremely important for the insurance space because attention is everything. The best way to get people's attention is by educating them through content marketing. This includes:
3) Paid Tools
By paid tools, we mean:
Paid Facebook traffic
Paid Google traffic
Paid YouTube traffic
Paying to be at the top of Google search results is fine. It's just expensive. If you don't have a decent budget and time frame with Google, you won't be able to compete with the big dogs. Google is much more of a "Pay to Play" tool.
If you were to say, "I need 1,000 visitors to my website tomorrow." The only way to do that is through paid tools.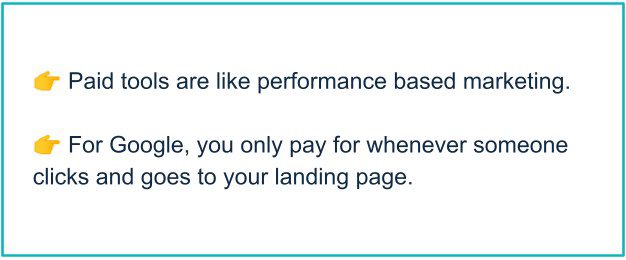 You're paying money for their audience to drive traffic to your landing pages. Using the paid tools to skip the line and pay for the clicks and traffic.
4) Video
Can you guess what the most consumed content in the world is? It's video, which is ever-growing. How can you create videos that provide value to users?
Everyone knows they need insurance, so it's often seen as an annoying topic that people don't necessarily want to talk about. So, communicate why they need the valuable asset that is insurance. For example, you can shoot a video that educates people on a particular topic and embed the video link in a blog post or web foundational page that summarizes the main points AND adds a call to action (CTA). Then, promote that video, post, or page on your social pages.
5) Social Platforms
Many of our clients are using Facebook as a subsidiary of their videos and website.
How It's All Connected
Your social media, video, content marketing, and web development are all one linear strategy that you want to get moving on one path. Then, you can use paid tools to essentially put that linear strategy on steroids.
Your paid tools and content marketing are important parts of your marketing strategy that need each other.
Final Tips/Points:
Buying keywords can help your website get a higher quality score in the eyes of Google — improving your SEO value
Paid tools can generate targeted traffic — get users' attention and drive them into your ecosystem
Bring them onto the landing page to try and get the lead
Once you have the lead, send them to other places on your website!
Get them familiar with your other products/service (many of our Medicare clients cross-sell life insurance or annuities)
If you have questions or need help with any of this stuff, reach out to our team. We'll figure out a budget and identify the tools to help you hit your business goals.